We're Glad You Are Here!!
Our goal is to clearly communicate the hope and faith that we have in Jesus Christ that's not found in anything that can be seen, but in a personal relationship with Him.
We are a loving and caring congregation, and we welcome everyone with open arms.
You are a guest once…after that you are part of the family!
​


​
Easter Lily Orders
We look forward to decorating the sanctuary with lilies this Easter.
If you would like to buy one (or more), we are asking for a donation of $15 per plant.
Please email the church office (or place a note in the offering box if you join us in person for worship) with the following information:
• Who is/are the plant(s) in memory/honor of?
• Who are they given by?
• Will you be taking the plant, or should we find a home for it?
If paying with cash or check, please clearly mark it "For Lilies" in its own envelope or in the memo section of your check (payable to UMC, Branford).
You are also invited to use our online giving to make a donation.​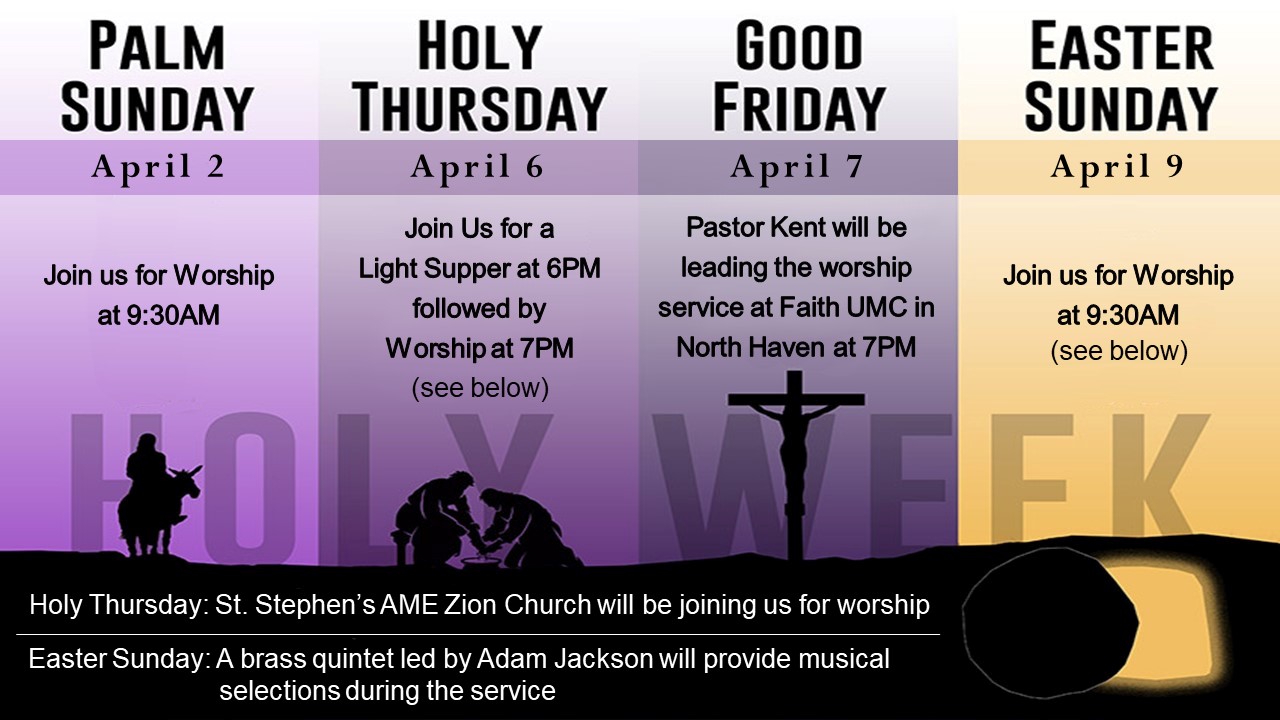 ​
Join us for the start of Holy Week.

​
MAUNDY THURSDAY • April 6
In-person and Livestream

​
Pastor, Dr. Perry along with members of St. Stephen's AME Zion Church will be joining us for worship! We will be providing a light supper at 6PM followed by worship at 7PM.
12PM & 7PM
​
12:00 PM: Worship
will begin at First Baptist and then moving to First Congregational and then to Trinity Episcopal.
Pastor Kent will be one of the preachers at First Baptist.
7:00 PM: Pastor Kent will be leading worship at Faith UMC in North Haven. Members and friends of UMC, Branford are encouraged to join in this service.
9:30AM
Don't miss our regularly scheduled worship service…with a brass quintet led by Adam Jackson providing several musical selections during the service.
​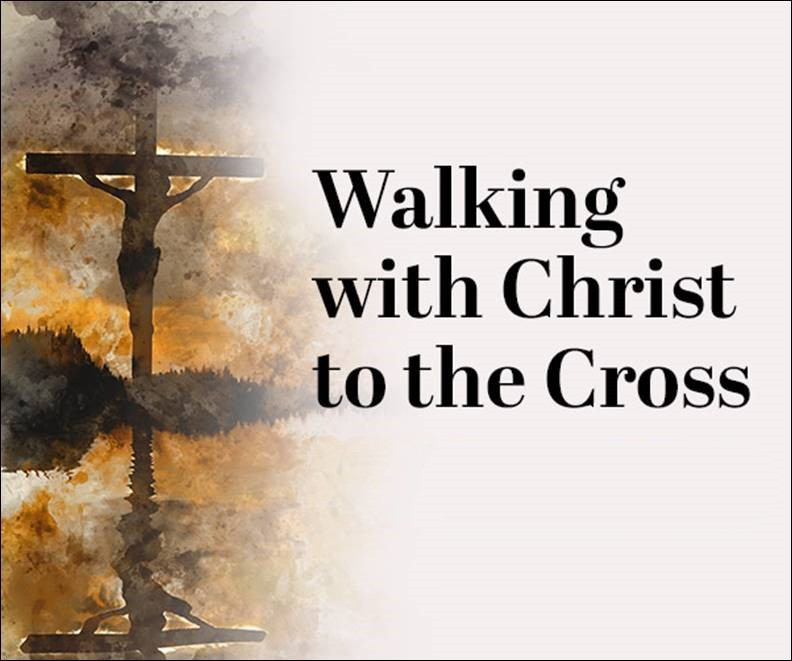 (Note: All lists checked by default)