Lenten Study – Every Tuesday
February 28 thru April 4
6:00pm Soup Supper –
7:00pm Study
Clinton UMC
will be hosting a Lenten Bible Study every Tuesday starting February 28. This is open to any and all of the Cooperative Parish (and friends who may be searching for a parish to call home).
In
Finding Jesus in the Psalms: A Lenten Journey
, Barb Roose guides the reader through a meaningful encounter with the Psalms through the season of Lent. Combining an interpretation of the psalms with real life stories, the study moves through the familiar words of Psalm 23 toward the painful cries of Psalm 22 uttered by Jesus on the cross.
The study includes reflections on the life of King David and the original context of the writings, along with connections between the psalms and the life and death of Jesus the Messiah.
If you would like to help offset the cost of the books, they are $14 each.
Lenten Study – Wednesdays
March 1 thru April 5 at 7PM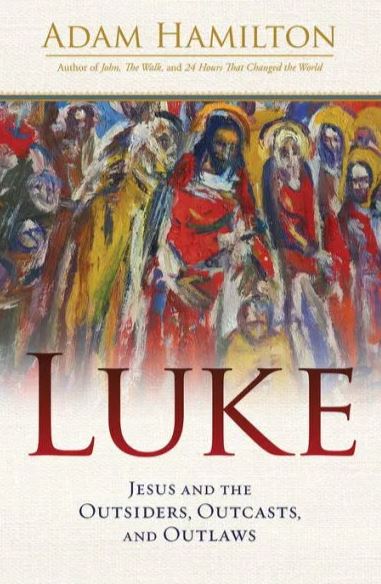 First and Wesley
and
St. Andrew's
will be hosting a Lenten Bible Study from March 1 thru April 5 and they are welcoming others from the Cooperative Parish (and friends who may be searching) to join in as well!
The study will be virtual via Zoom.
Meeting ID: 147 691 027
Please reach out to Helen Smith at drsmith@snet.net with any questions or if the link above doesn't work.
In
Luke: Jesus and the Outsiders, Outcasts, and Outlaws
pastor and bestselling author Adam Hamilton explores the life of Jesus as told in the Gospel of Luke. Through Luke's stories we find Jesus' care and compassion for all as he welcomes sinners and outcasts. As we study Luke and see Jesus' concern for those who were considered unimportant, we hear a hopeful and inspiring word for our lives today.