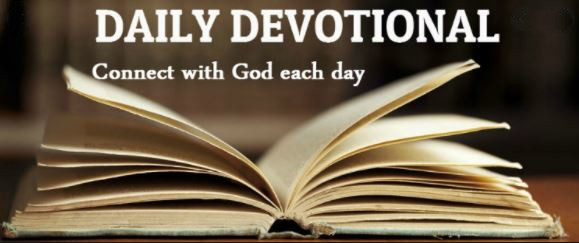 Regular study of the Bible is a very important and helpful spiritual exercise.
The following links provide daily reflections from everyday Christians and suggestions for focus.

A daily rhythm of seeking intimacy with God has the power to transform lives. That's why YouVersion creates biblically centered, culturally relevant experiences that encourage and challenge people to seek God throughout each day.
YouVersion offers two apps that you can install. One for Adults and another for Kids.
Find your rhythm. Draw closer to God.
Each day, Our Daily Bread allows Christians all over the world to read scriptures from the Bible right on its homepage. If you cannot read the passages, it has a nifty audio tool that allows you to simply listen. The website's mission is to make the life-changing wisdom of the Bible understandable and accessible to all.

For all your daily devotional needs, The Upper Room has you covered. The website is hosted in Nashville, Tennessee, by Discipleship Ministries and the United Methodist Church. Its goal is to support the spiritual formation of Christians seeking to know and experience God more fully.
You can read publications, browse programs, or find prayer support at The Upper Room.
Proverbs 31 is a fantastic website for women looking for daily devotions, speakers, or online Bible studies. A radio link is right on the homepage so you can listen to broadcasts by the hostess, Lysa TerKeurst. Also, all of the website's resources are available in English and Spanish.
This website focuses on daily devotionals for the women of God, but men can also gain insight from its offerings. You can sign up for weekly words of encouragement, read daily devotionals, and more.
This is your one-stop shop for Christian needs. There are videos you can watch, blogs you can read, and articles you can browse. Whether you're just looking for a good book to read or an excellent television show, Crosswalk can help you.